VOLUME, HYBRID AND CLASSIC CERTIFIED LASH ARTIST, OWNER
Serena is a certified Lash Artist specializing in Classic, Hybrid and Volume applications. She is triple certified with Xtreme and First and Lashed Inc., training programs. She is also the visionary behind Frame and the Studio Owner. Serena has an entrepreneurial spirit and has had numerous business ventures throughout her career. Her passion for the beauty industry is what fueled her most recent venture of creating a luxury lash extension studio. Serena is an advocate for fighting the aging process – which is why she created a lash extension friendly organic skin care line that defies aging. Serena's charismatic personality and attention to detail will make your lash experience memorable. Her vibe is timeless and classy.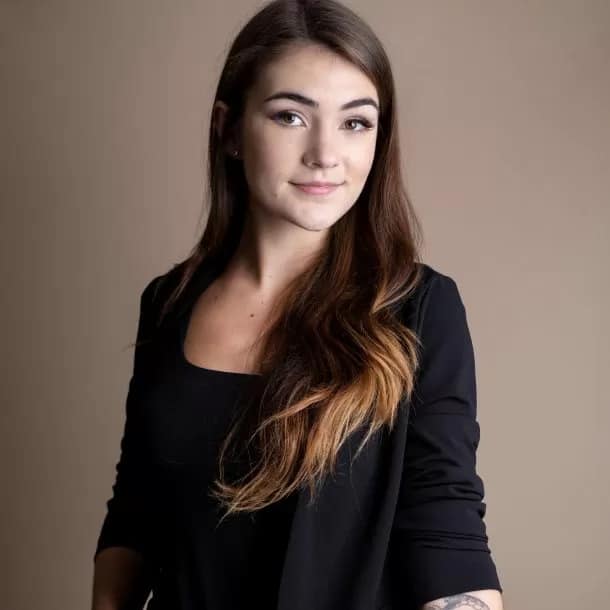 CLASSIC, HYBRID & VOLUME CERTIFIED LASH ARTIST
Holly is a triple certified lash artist specializing in the applications of Classic, Hybrid and Volume Techniques. Holly's certifications, honoured by First and Lashed Inc., have prepared her for one on one application of single lash extensions as well as hand-building lash fans. Holly has been lashing for over 2 years and is a perfectionist in every way. She has a kind demeanour and always takes the time to better understand her clients and their desired look. Her vibe is confident and relaxed.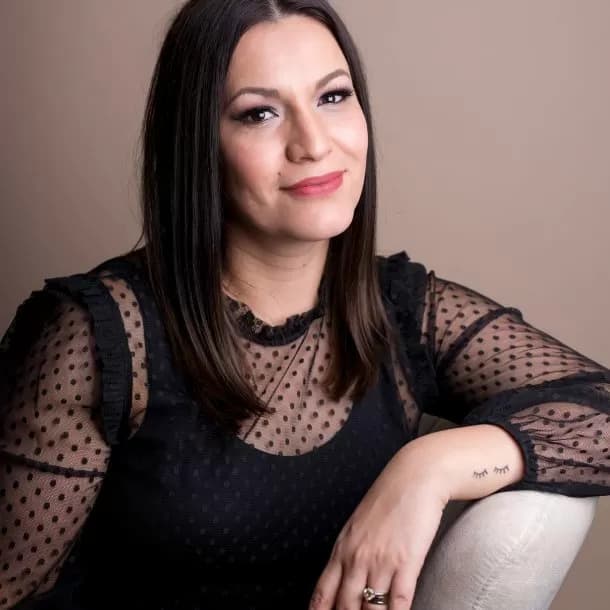 VOLUME, HYBRID AND CLASSIC CERTIFIED LASH ARTIST
Claudia is an extremely talented Lash Artist – certified in Volume, Hybrid and Classic application techniques. Her flawlessly built lash fans are applied only in the diameter and length that is healthy for the natural lash. Whether you are looking for conversation in English or Spanish – Claudia can accommodate you. Claudia is a quiet beauty that focuses on making your lash application perfect every time. Her vibe is classic and sweet.
VOLUME, HYBRID AND CLASSIC CERTIFIED LASH ARTIST
Katrina is a triple certified artist specializing in Volume, Classic and Hybrid application techniques. Her certifications from The Beauty House and Pulse Training programs give her the required skills to apply both American and Russian volume lash styles. Katrina has in depth knowledge of the lash industry and always takes the time to understand the look her clients are trying to achieve. Her vibe is polished and confident.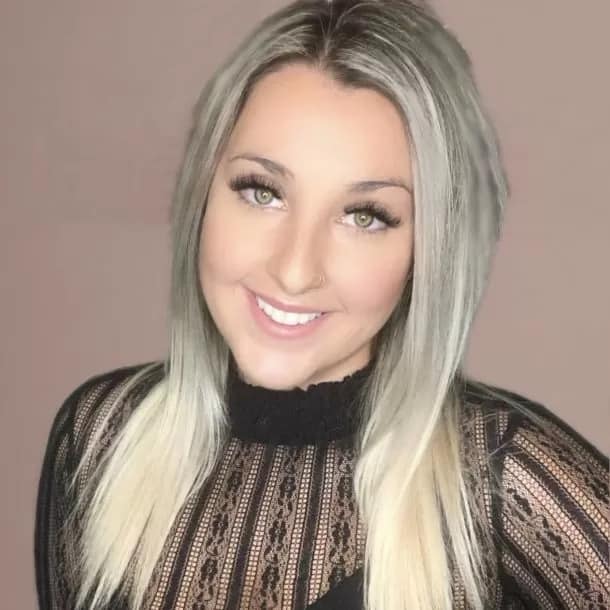 VOLUME, HYBRID AND CLASSIC CERTIFIED LASH ARTIST
Victoria is certified in both Classic and Volume applications. She has a very unique modern style with a specialty in the "wispy look". Victoria is gentle, kind and always strives to give her clients the fullest look possible. Her vibe is trendy and outgoing.
EXPERIENCE FRAME LASH STUDIO
Our lash specialists enhance your natural beauty with eyelash extensions that celebrate your features and leave you with a natural, flawless set of lashes to fashion everyday in every way.