Do you dream of having that perfect line bordering your lips that you had in your youth? Lipstick colour instantly adds a plump and hydrated look to your lips while fixing any asymmetry issues you may have. Lip Blushing is a semi-permanent solution for a variety of reasons. Hypo and hyper pigmentation can be remedied, the lip border can be defined, lips can look fuller and any asymmetry fixed. In addition, you can choose a bold colour or just a little "blush"! Imagine the effect of lipstick that is food proof, drink proof, mask proof and even kiss proof!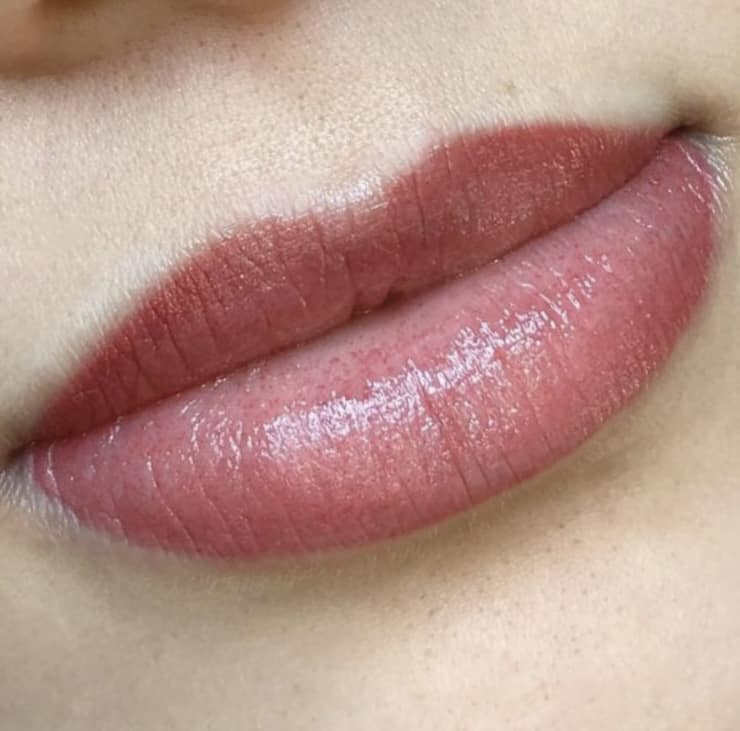 Lip blushing can be done in a number of ways. It can be made to look like you are permanently wearing your favourite lipstick, or a soft natural effect that is closer to your natural lip colour. In addition, it can be done with an ombre effect wherein the vermillion border is a bit darker. The defined border fades into a gentle muted colour inside. Different techniques can be discussed with our permanent makeup artist! Most lipsticks can be matched in the studio to your desired look.
ADD A SET OF LASH EXTENSIONS
Add a gorgeous set of lash extensions to your permanent makeup appointment!