Lip Blushing
Semi-Permanent Makeup
Have you dreamed of that perfect line bordering your lips that you had in your youth? Lipstick colour instantly adds a plump and hydrated look to your lips while fixing any asymmetry issues you may have. Imagine lipstick colour and effect that is food proof, coffee proof and even kiss proof!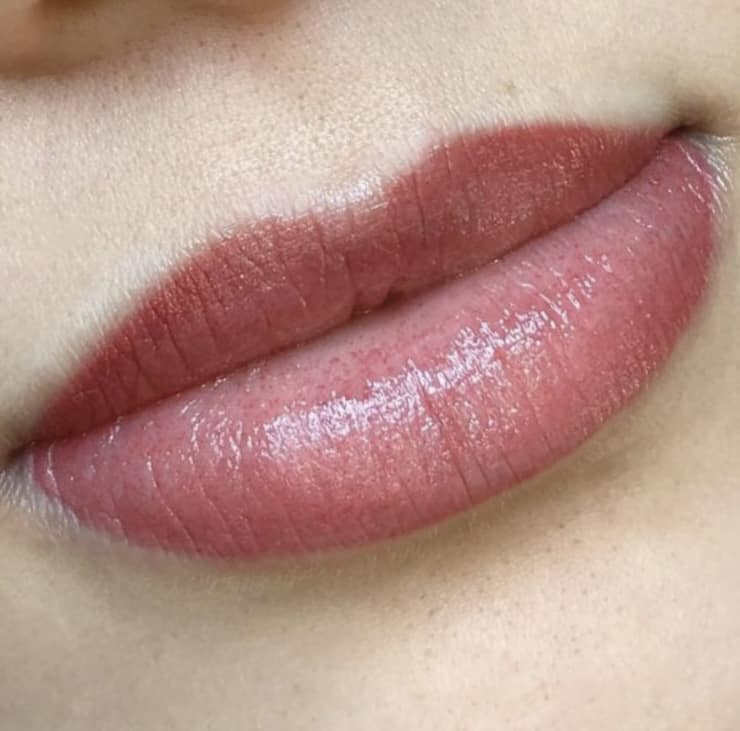 Lip blushing can be done in a number of ways. It can be made to look like you are permanently wearing your favourite lipstick, or a soft natural effect that is closer to your natural lip colour. Lip blushing can also be done with an ombre effect wherein the vermillion border is a bit darker. The defined border fades into a gentle muted colour inside.
Different techniques can be discussed with our permanent makeup artist! Most lipsticks can be matched in the studio to your desired look.
ADD A SET OF LASH EXTENSIONS
Add a gorgeous set of lash extensions to your permanent makeup appointment!